Enjoy personal space for those important conversations.
Build in 60 minutes with just a few tools.
Sound absorbing materials for an acoustically sound experience.
Designed, engineered & manufactured in Los Angeles.
Cubicall 1
The Solo Booth
Have a quick call?  Or maybe you're looking for a convenient, yet, private solution that will get you out of your seat.  Introducing Cubicall One Series, with the same great features and options of our modern phone booths, but now a standing room only. The health benefits of standing desks + privacy = a win for you and your employees.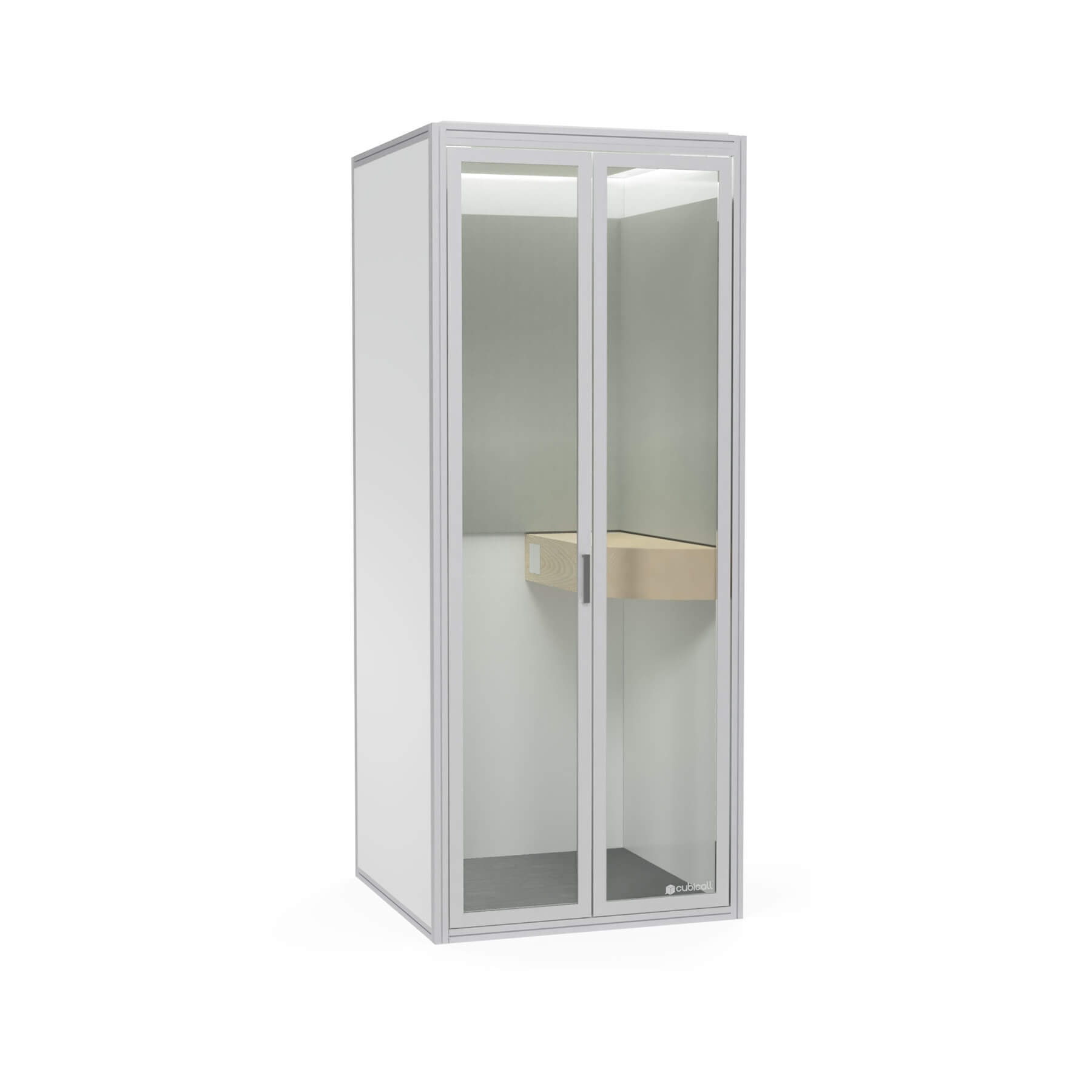 https://www.youtube.com/watch?v=hyslQ-8LDLE
Build & Shipping
Our simple & modern meeting booths are the efficient solution for the shortcomings of open office space design. The modular design ships flat and is easily assembled within one hour. Our meeting pods utilize an innovative locking wall assembly that requires minimal tools and creates a robust structure.
Moving offices? No problem. The locking system also allows the booth to be easily disassembled, moved, and reassembled.
Space & Efficiency
The Cubicall 1 fits one standing occupant inside, its footprint is less than 37.2" x 37.2" and it stands under 8 feet high. Our bifold doors help Cubicall fit in smaller offices where every inch of space is critical. The doors utilize double pane glass that helps reduce noise bi-directionally.
To learn more about our space-saving, patent-pending bifold door, click here.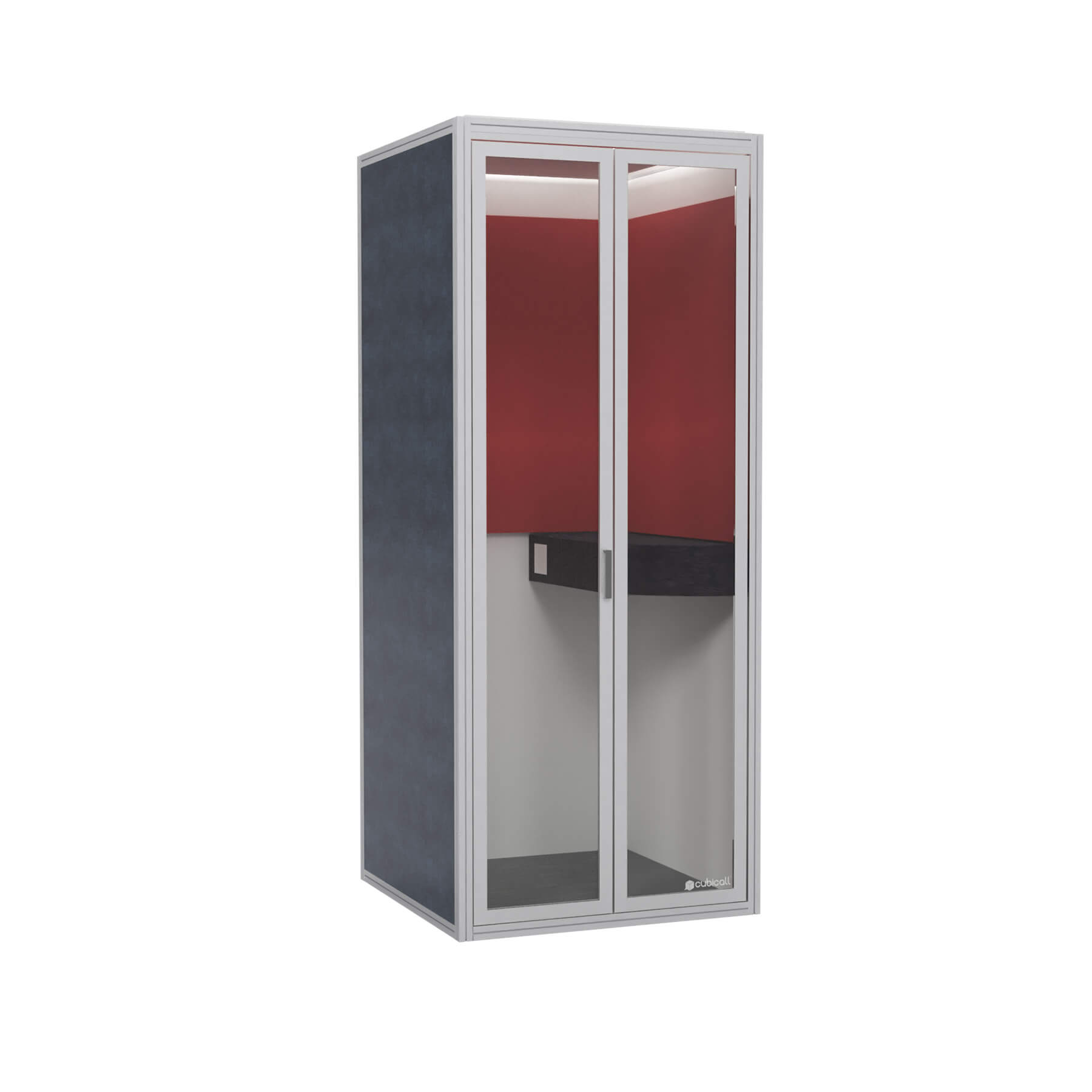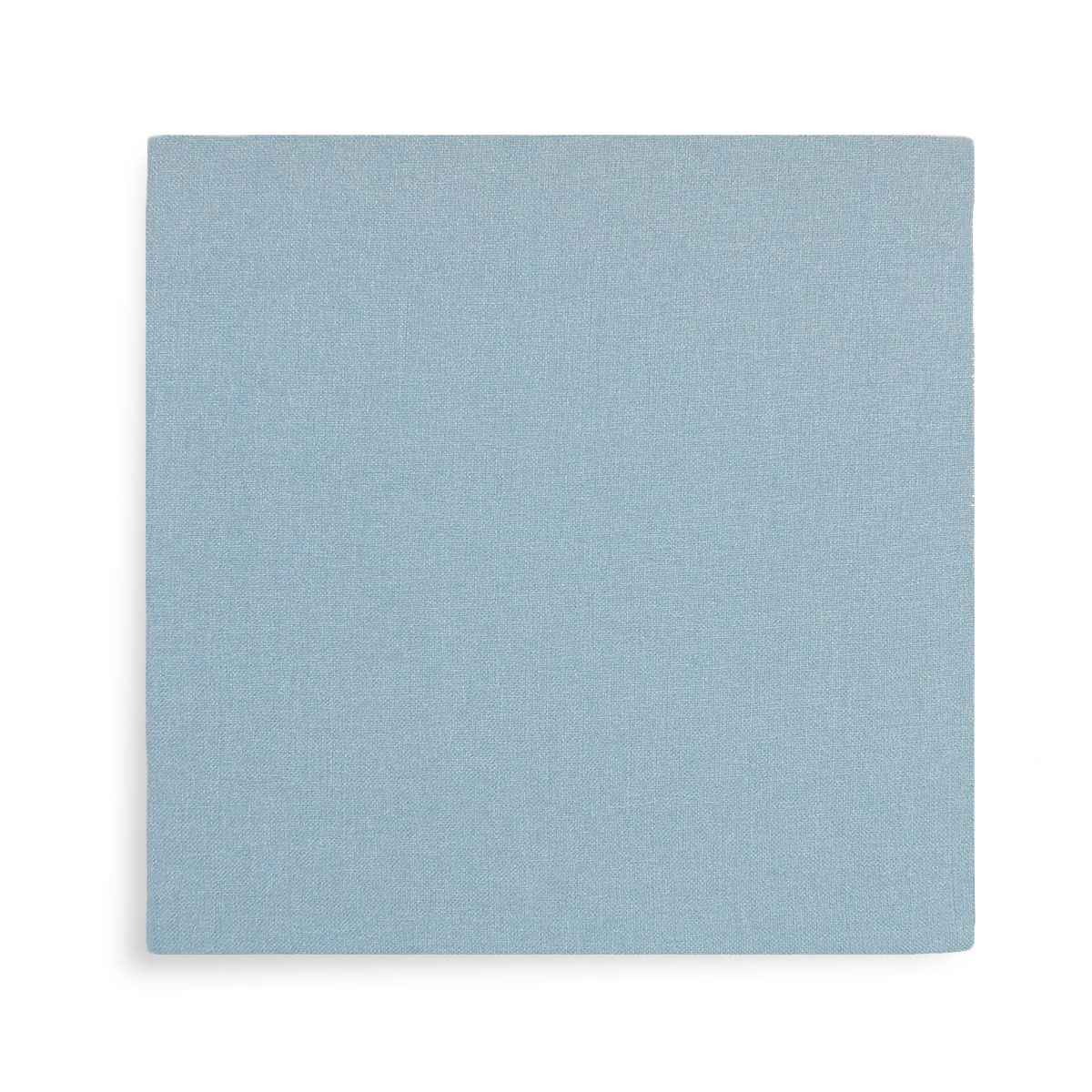 Acoustically Sound
Cubicall was made to give its occupants privacy. Therefore, we designed the booth to give an acoustically sound experience.  The walls are built with acoustic fill that absorbs a wide range of sound frequencies. The interior of the booth is finished with acoustic panels, which not only helps absorbs sound, but also delivers a modern, elegant look. The bi-folding doors utilize double pane glass that helps reduce noise bi-directionally.
All the Essentials
Cubicall is equipped with all the essentials for modern communications and workload.  Two USB outlets, 120-volt outlet, and Ethernet cables are built directly into the desk.  Through an automatic light switch, the low power, low heat LED lights turn-on when an occupant enters the meeting booth, and turn-off once they leave.  A powerful, yet, quiet fan built into the ceiling moves 110 cubic feet of air per minute, providing air circulation for a pleasant experience.
Customization
Our unique design allows for the customization of Cubicall to match your organization's branding or communicate your marketing message.  Not only can the booth walls be finished in custom colors, but, we can also print custom graphics – both on the inside and outside of the booth.  The acoustic panels & carpet are also available in a variety of colors.
Need Help Convincing Your Boss?
Or maybe they just need a little nudge.  We've compiled a list of top publications detailing office privacy and why dedicated quiet spaces are essential for employee productivity.
Read What the Experts Say
Sign Up For Updates
Get notified about our latest product offerings & sales.