Strange Things Are Afoot In Your Office
A Most Excellent Phone Booth
It's non-bogus! Introducing the Bill & Ted Excellent phone booth.
A triumphant recreation of Bill and Ted's Excellent Adventure phone booth
Featuring the same stellar benefits of Cubicall phone booths
Umbrella time travel antenna*
Authentic payphone retrofitted for VoIP/landline service
*Due to retrofitting of the payphone, booths cannot travel time.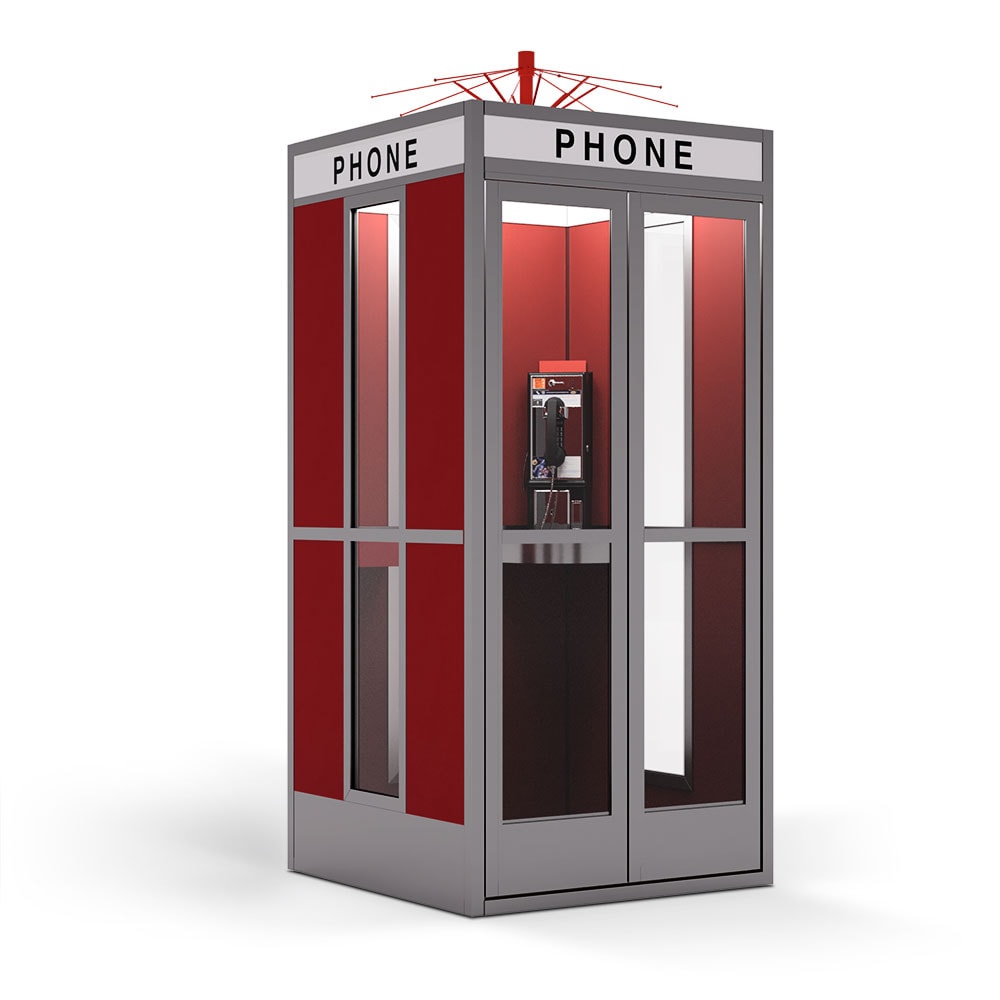 Height:
102" with umbrella
87" without umbrella
Pre-order fee of $100 will count towards your purchase and is fully refundable. Bill & Ted Excellent Phone Booths will be produced in sequential order of confirmed pre-orders. Production will not begin until balance is paid in full. When your pre-order becomes ready for production, you will be notified. You have 48 hours to remit balance in full, or you may lose your place in line. Production time is estimated at thirty (30) business days. Booths are expected to begin shipping in May of 2020.  Please read our terms and conditions here and our return policy here.
For questions, please contact us here.
Bill and Ted's Excellent Adventure characters and images ™ & © 1989,2020 Creative Licensing Corporation. All Rights Reserved.